Watching series is one of the most enjoyable and fun ways to learn and perfect a language.
Obviously, this method works if you use it as a complementary tool and if you have a foundation in the language, serving as a reinforcement for your theoretical classes and an alternative to improve your pronunciation and expand your vocabulary. At Taronja School, we have selected some of the best series to learn Spanish.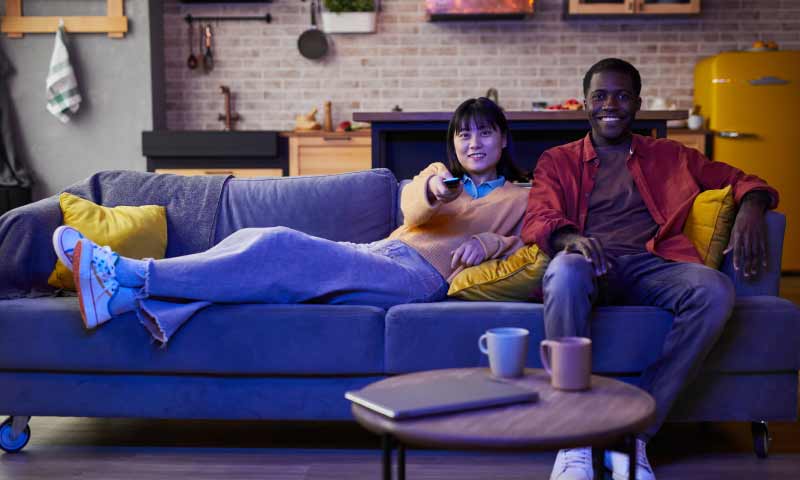 6 series that will help you learn Spanish
El Ministerio del Tiempo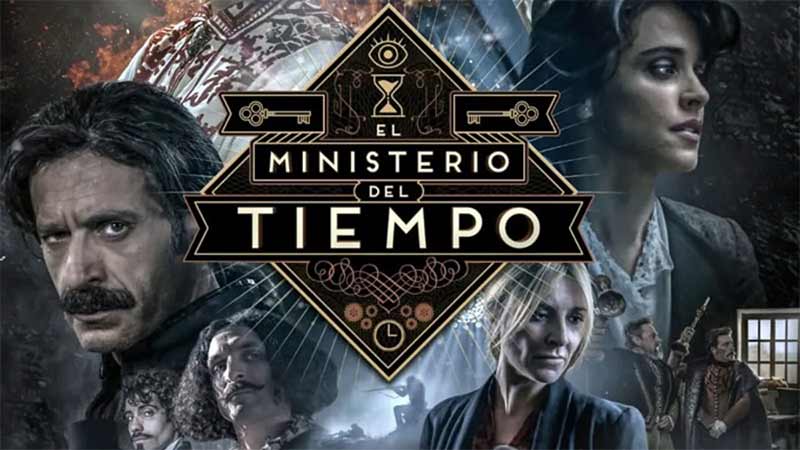 El Ministerio del Tiempo is one of the most famous Spanish fiction series.
The plot approaches the history of Spain in a very original way, through the members of a "special" police force that travels through time to ensure that everything follows its course.
In addition to learning the language, with this series, you can also familiarize yourself with the main historical events that have shaped the popular culture of our country.
Vis a vis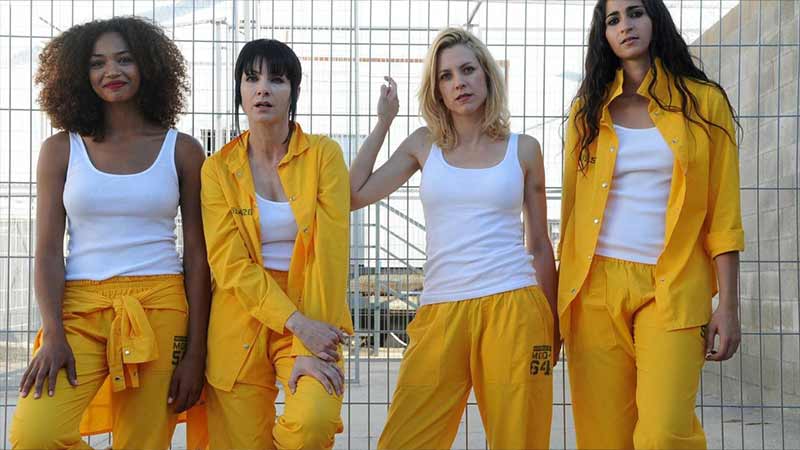 Vis a vis was born as a version of the successful American series Orange is the new black.
However, it is not a copy: the quality and originality of its plots, as well as the action and acting of its protagonists, who bring to life several women serving sentences in prison, have brought it great success and recognition both in Spain and abroad.
Élite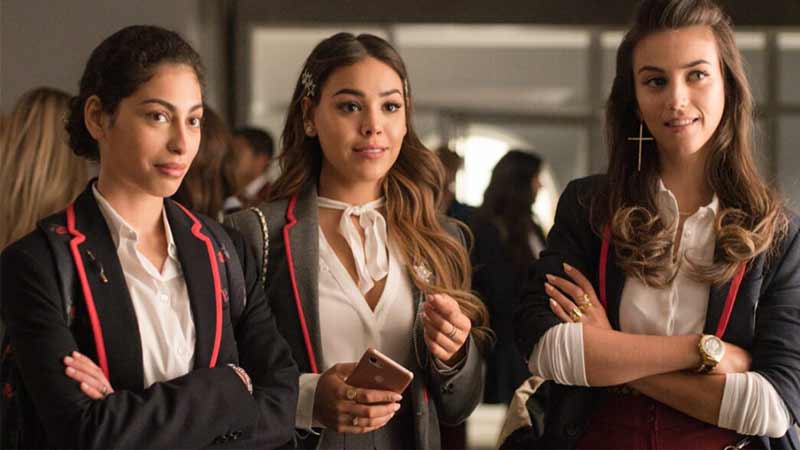 Élite is a Netflix super-production that has become one of the most-watched Spanish series in the world.
It is a teenage drama that tells the lives of students at a prestigious private school attended by both children of wealthy people and children of more humble backgrounds and workers.
The series focuses on the relationships and conflicts among the main characters and their teachers but also addresses cross-cutting themes such as sex, love, drugs, family, or friendship.
La casa de papel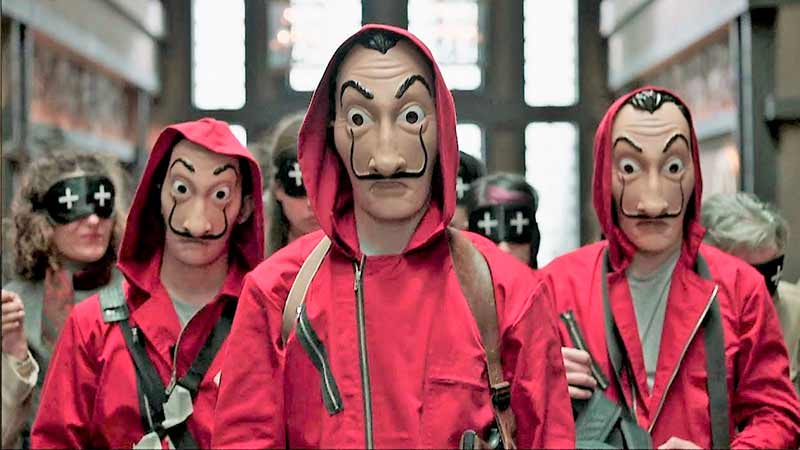 La casa de papel has become one of the audiovisual phenomena of the last decade, and its success worldwide is undeniable.
Its plot has crossed borders, and you've probably heard of it: a man known as "The Professor" plans the heist of the Royal Mint of Madrid. To do so, he recruits a group of thieves with city names (Tokyo, Helsinki, Lisbon, Moscow, Denver, etc.) and with personal stories they want to hide.
The series has a lot of action, excellent actors, and surprising plots that leave no one indifferent.
Las chicas del cable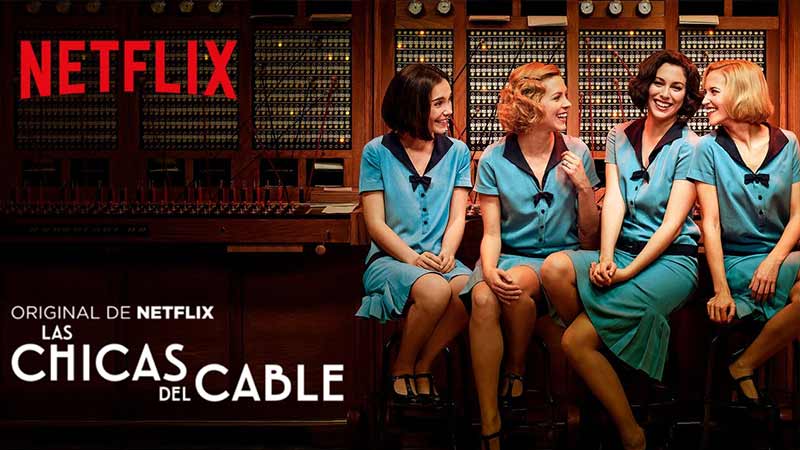 Las chicas del cable was the first original Netflix series produced in Spain, and we believe it is one of the best series to learn Spanish.
Its plot mainly focuses on the lives of several women who work as telephone operators at a telecommunications company during the 1920s-1930s.
Love, friendships, progress, and feminism are some of the main themes of this series starring the well-known Spanish actress Blanca Suárez.
Valeria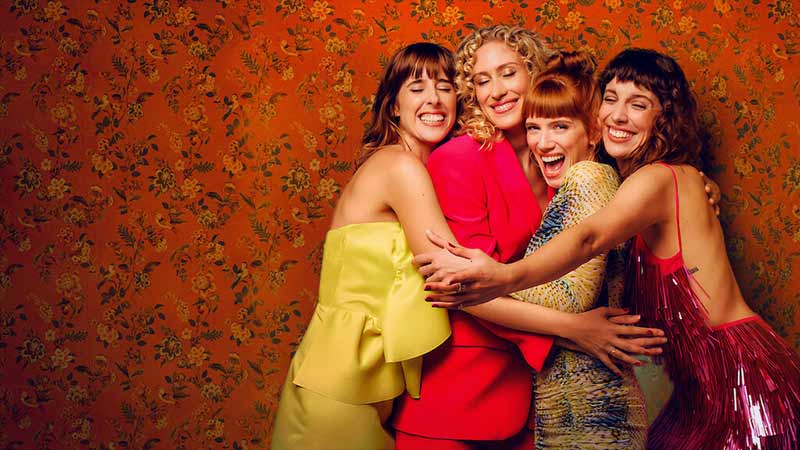 This series begins when Valeria, a young writer, goes through a marital and personal crisis that leads her to consider making some changes in her life.
To carry them out, she will count on the help of her inseparable friends Carmen, Lola, and Nerea.
With a style that may remind you of the successful Sex and the City and based on a book series by the writer Elísabet Benavent, Valeria addresses love, jealousy, desire, infidelity, and success through a group of thirtysomething women living in Madrid.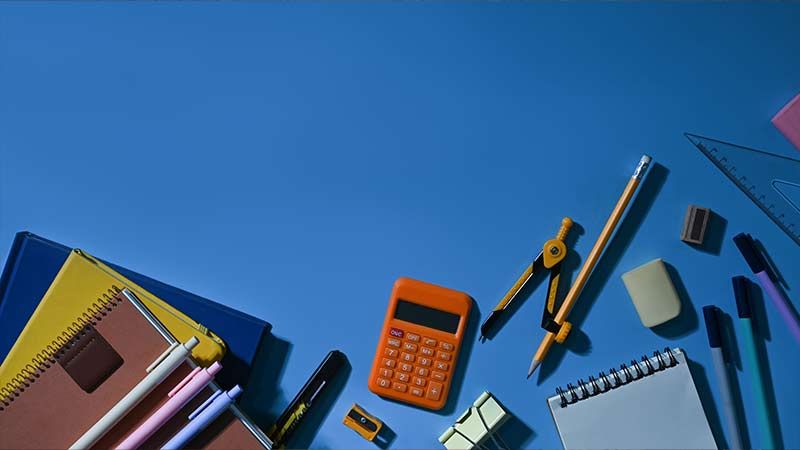 Some tips for learning Spanish by watching series:
In addition to selecting the best series to learn Spanish, from our Spanish school in Valencia, we also want to give you some practical tips to achieve your goals.
Take note of them and get ready with popcorn to watch your favourite series!
Always watch the series you choose in the original version, that is, in Spanish.
In the beginning, especially if your Spanish level is not very high, we recommend turning on subtitles in your native language. Later, as your level improves, you can try switching them to the original language.
Have a notebook and a dictionary handy while watching the series, but don't pause every time an unknown word or verb appears. If you pause frequently, you'll end up getting bored.
Repeat the words and expressions you want to learn out loud. If necessary, rewind the video to hear them several times until you memorize their correct pronunciation.
Be consistent and coherent. To improve your Spanish by watching series, it's best to set goals for yourself. For example, you can challenge yourself to find 5 verbs in the past perfect tense, look for conditionals, write down 10 words that start with a specific letter, or note down expressions that can be useful to you when going to a restaurant or a store. We also recommend being consistent. How? By watching one episode every day.
Finally, we recommend trying series and movies that you already know. This will help you follow the plot better and increase your motivation.