The Tomatina is one of the most lasting wars in human history, celebrated since 1945. It all began with a dispute between the people of the town and a local vegetable stand. Just like that, by chance, one of the world's most famous festivities began.
The Tomatina festivities are celebrated on the final Wednesday of August in the Valencian town of Buñol. Every year, 22,000 people gather to throw almost 150 tonnes of tomatoes.
It all begins at 10 am, with the first event, known as 'ham pole'. This challenge involves climbing a pole, covered in soap, to reach a ham, which hangs at the very top, like a flag. Once someone has managed to get the prized ham, a firecracker sounds until 11 am, signalling the opening of the battle of the century. The rest is history.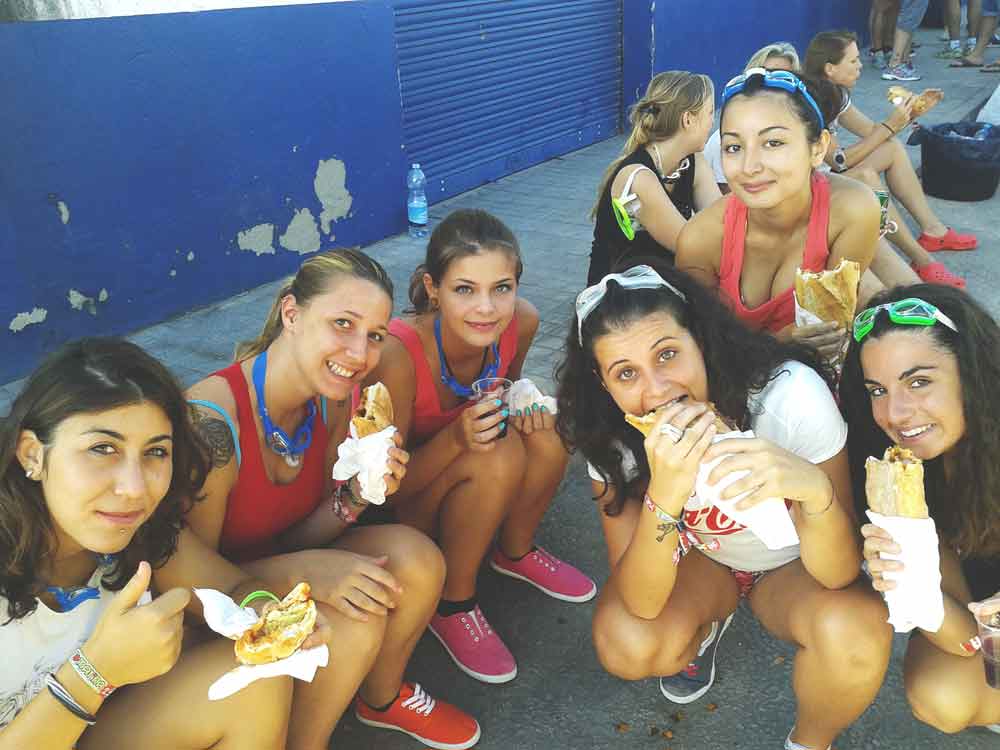 Taronja Spanish School goes every year to the Tomatina with its students. We get up early for a typical Valencian brunch, to give us energy for the battle that awaits. The great Chef Nando prepares us delicious sandwiches, which are always devoured with great enthusiasm.
After eating, our troops direct themselves to the battle, well-equipped with goggles, clothes for the occasion, and all types of curious objects. Ah, but there are also rules and, like in any battle, people must enter educated!
You must not throw objects.
You must not tear the clothing of other participants.
Tomatoes must be crushed before they are thrown,
Be careful of the trucks that bring in the tomatoes!
Bring your worst clothing. You won't see it again.
Waterproof cameras only, of course.
We really recommend this unique experience to you: fun and truly special. We leave you with a video summary of the event. Get ready!
La Tomatina is always on the last Wednesday in August.
Study Spanish this summer and enjoy one of the craziest experiences: ¡LA TOMATINA!
Enrolment Fee: 39€
1 Week Spanish Course (20 lessons): 195€
Tomatina Pack (brunch + ticket): 40€
TOTAL: 235€