Bookshops are small temples of curiosity and knowledge where lovers of reading and writing can spend hours and hours dreaming.
Many of them are part of our lives, as we have visited them as children, teenagers and adults, which gives them a truly unique charm. Moreover, they do not only sell books: many of them have become cultural spaces and organise presentations, writing workshops, exhibitions and so on.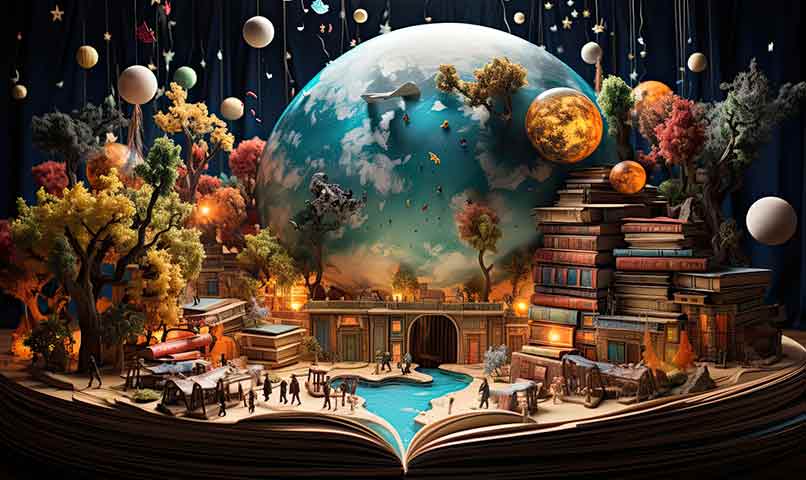 In Spain there are a total of 2,977 bookshops (Map of Bookshops 2022 by CEGAL), which makes an average of 6.2 bookshops per 100,000 inhabitants.
The oldest bookshops are in Burgos and Girona, and date back to the end of the 19th century, although 73% of Spanish bookshops were founded before 2001 and are more than 20 years old!
Top 7 of the best bookshops in Valencia
Valencia also has important bookshops. This is not unusual: this city has been the birthplace of great writers, such as Ausiàs March and Joanot Martorell.
Librería Ramón Llull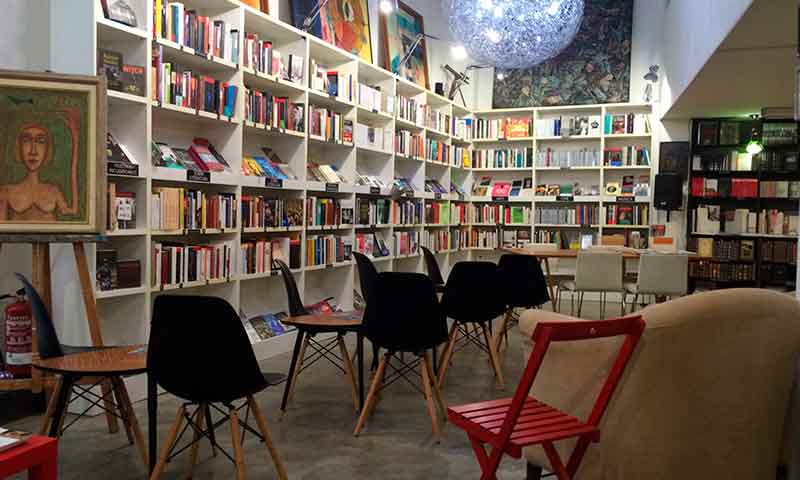 The Ramón Llull Bookshop is a reference point in Valencia.
Located in Calle Corona, in the Barrio del Carmen, it was founded twenty years ago (2003) and has received important awards such as the Boixareu Ginesta Prize for bookseller of the year from the Spanish Federation of Publishers' Guilds (FGEE).
La primera libros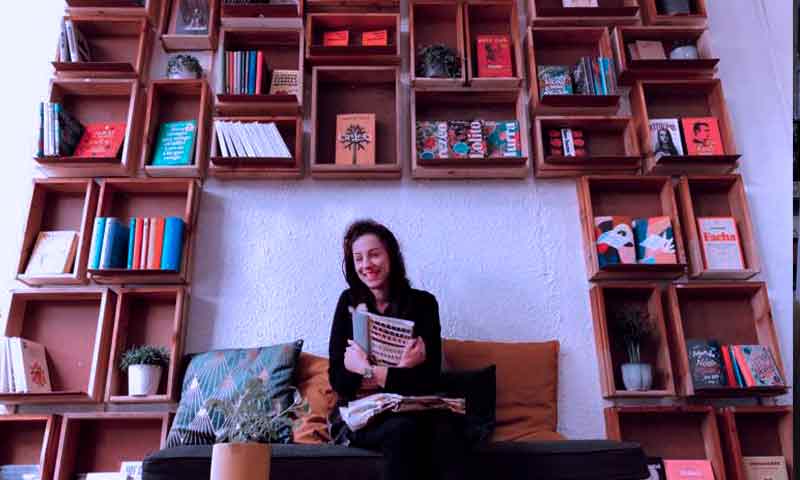 This small, friendly bookshop is located near our school on Guillem de Castro Street.
In addition to books of all kinds, this place aims to become a cultural space where presentations and reading clubs can be organised.
Librería Bartleby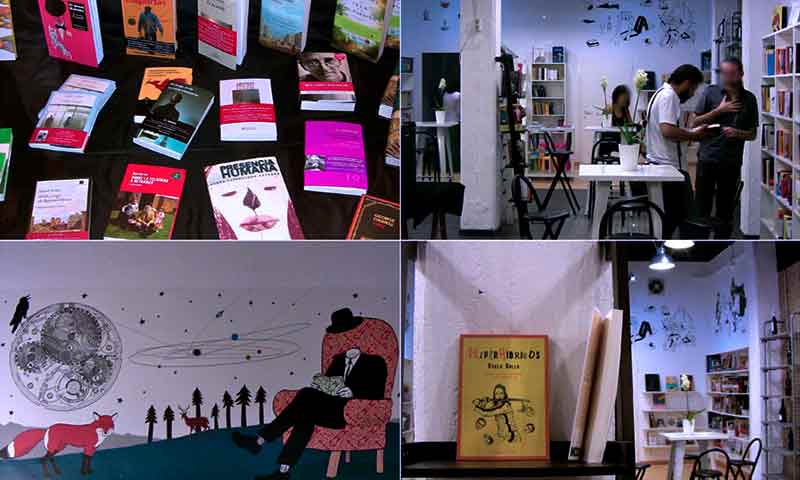 This Valencian bookshop, located in the cosmopolitan Ruzafa neighbourhood, specialises in comics, although you can also find graphic novels and books.
Its premises do not clash with the neighbourhood where it is located: its spacious room is equipped with tables and high chairs where you can have a glass of wine while you read.
Bangarang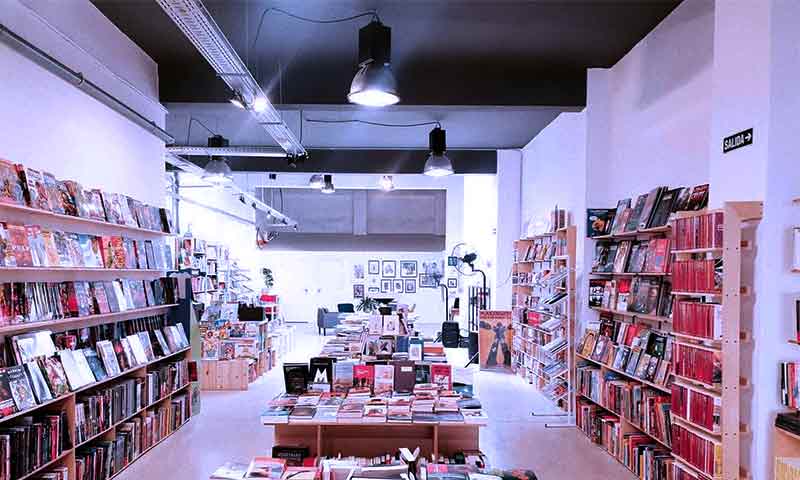 Bangarang was launched in 2019.
Located on Calle Historiador Diago, in this independent bookshop you can find the latest novelties in manga, narrative, essays and American and European comics.
Conceived as a cultural space, it also hosts exhibitions, events and presentations.
Librería anticuaria Rafael Solaz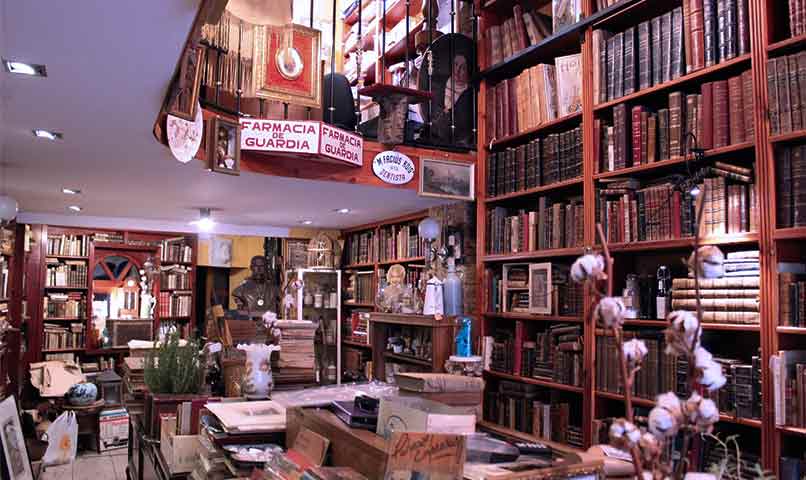 The antiquarian bookshop Rafael Solaz is one of the most beautiful bookshops in Valencia.
This family business is located in premises dating back to 1850, which previously housed a pharmacy and a haberdashery, and proof of this are its shelves, which hold around 15,000 copies, many of them out-of-print and antique books.
It has become a reference point for collectors and inveterate readers, and you can visit it when you walk around the city centre, as it is very close to the Central Market (Calle de San Ferrán).
Librería Railowsky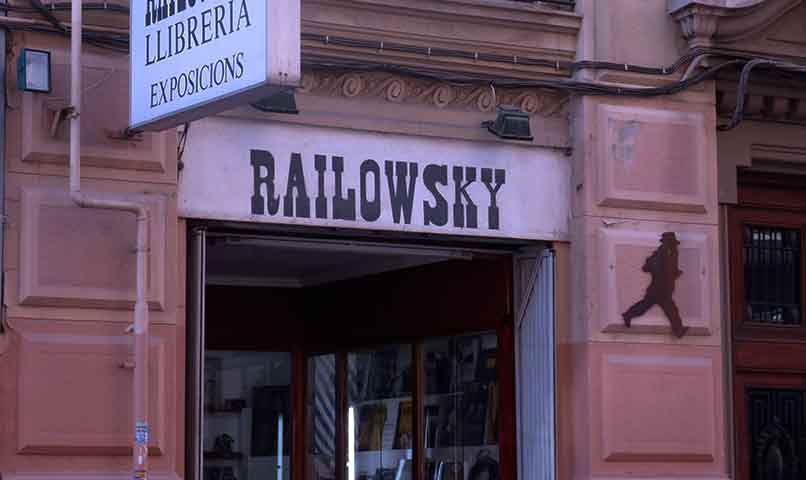 The Railowsky bookshop specialises in image and communication books, and has been an institution for photography and reading lovers for more than three decades. Important professionals such as the Spanish photographers Chema Madoz and Gervasio Sánchez have passed through its photogallery.
This space is located on Calle del Gravador Esteve, a few metres from the Mercado de Colón, and owes its original name to a photo by Cartier-Bresson.
Librería Ubik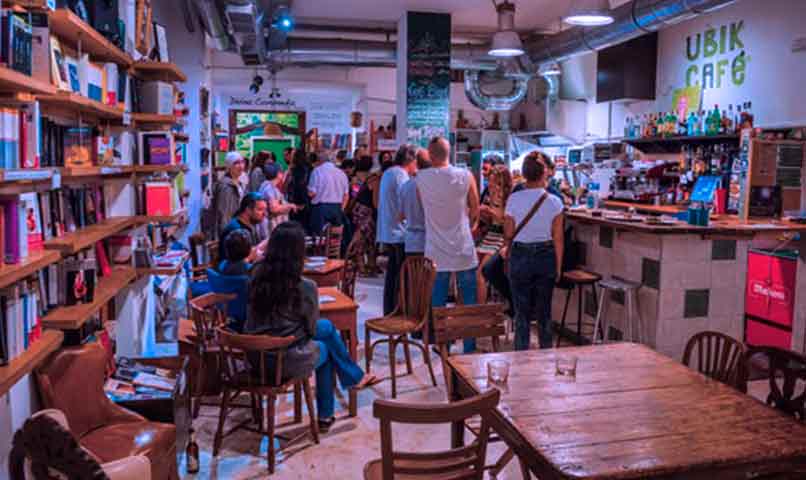 Ubik Café is a small alternative bookshop located on Calle Literato Azorín, one of the busiest streets in the Ruzafa area.
In addition to the latest book releases, this space is well known in the neighbourhood as a meeting place and even as a restaurant, as it offers craft beers and menus made with market produce and ideal for pairing with a good read.
Well, as you can see, Valencia is a perfect city to buy a book and go to one of its excellent gardens to enjoy it and sunbathe. Do you want to learn Spanish and enjoy the wonderful city of Valencia? Contact us.